Burleson Cold Storage Groundbreaking showcases Arcadia Cold
May 24, 2022 | Burleson, TX
Arcadia Cold joined local Burleson officials and Saxum Real Estate to celebrate the groundbreaking for their Burleson Cold Storage site. The site is located just outside Fort Worth. The event was hosted by the project general contractor, Primus Builders.
The site is slated to be delivered in Q2 2023. The Burleson Cold Storage facility is one of Arcadia's initial locations. This groundbreaking marks the first of a national cold storage platform to be developed strategic markets across the United States.
Arcadia was thrilled to welcome members of Burleson's community to the groundbreaking ceremony. While this project benefits from the overall Dallas/Fort-Worth market, Burleson has been a second-to-none city to work with. At every stage of the project development, The City of Burleson and Burleson City Economic Development has been a valued partner.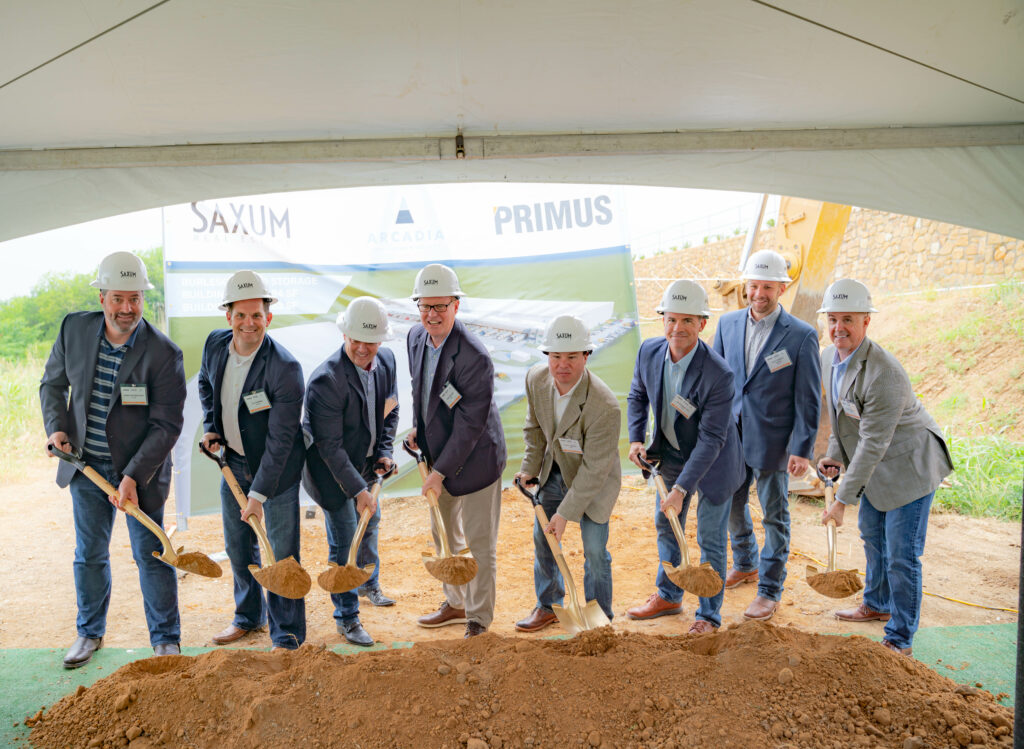 Speakers at the event included:
Chris Hughes, CEO & President of Arcadia Cold
Anthony Rinaldi, Founder & Managing Principal of Saxum Real Estate
Matt Hirsch, President, Primus Builders
Stacy Singleton, City of Burleson Fire Marshall
Alex Philips, Economic Development Director from Burleson Economic Development Council
Dan McClendon, Mayor Pro Term & Council Place 5
Bryan Lynch, Executive VP, Global Cold Chain Alliance (GCCA)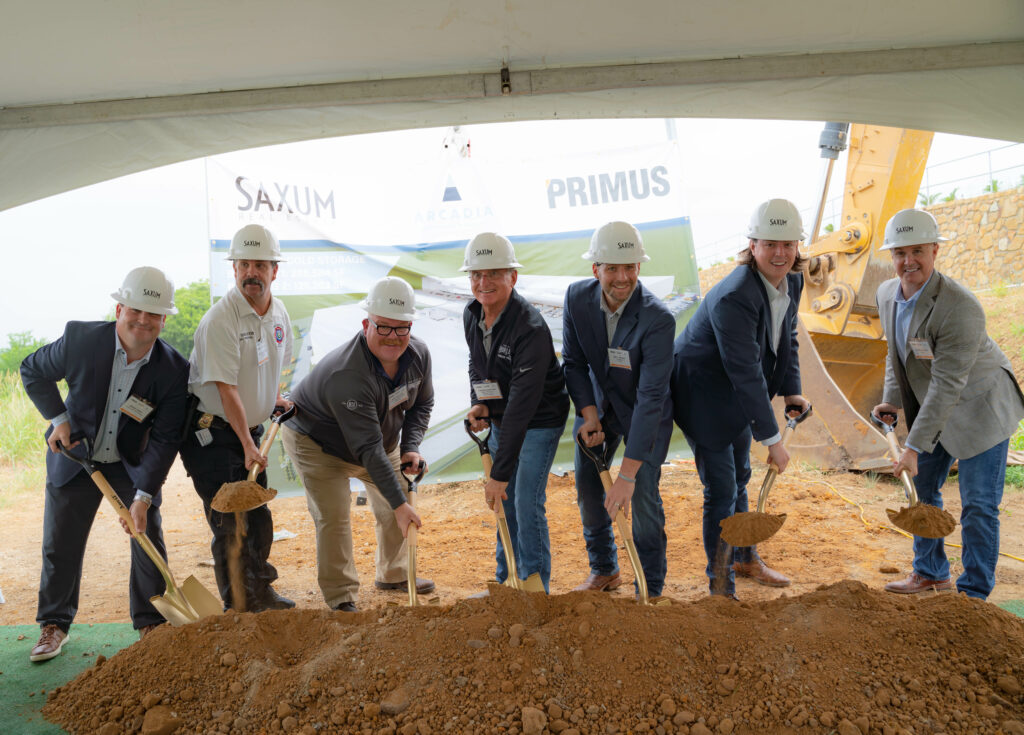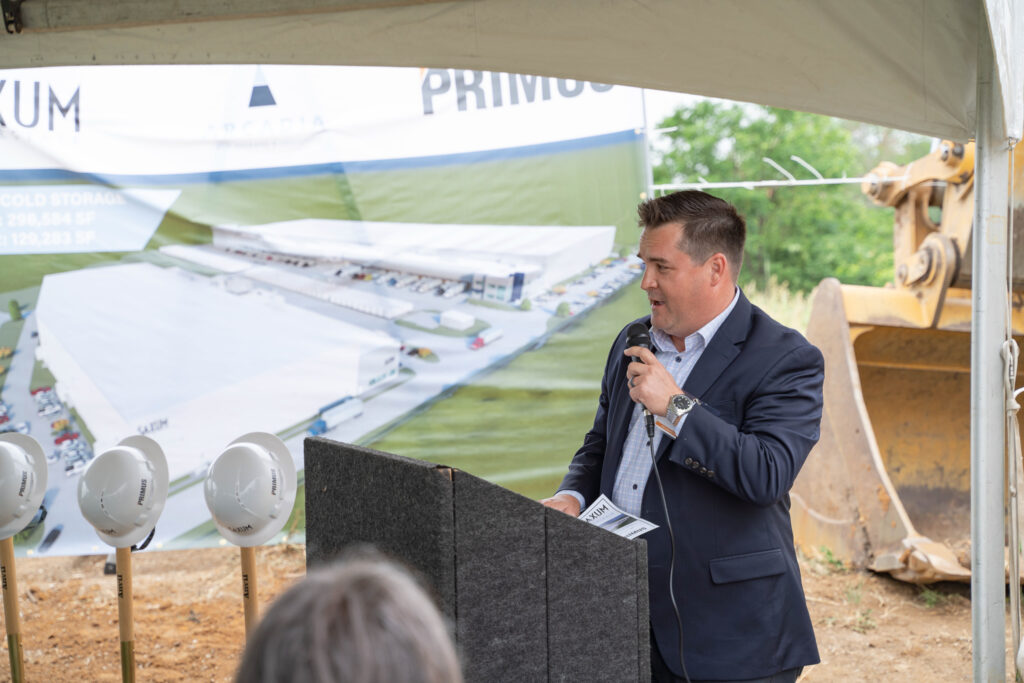 Once complete, the Burleson location will be a distribution center facility designed to support high-volume throughput handling services, including full pallet management and case picking. The site has immediate access to US Interstate 35W in the middle of the Dallas/Ft. Worth distribution market.
This location is a hub that connects inbound freight through Houston and the United States southern border with regional production to supply customers in the Southwestern states. This facility will play an important role in allowing Arcadia to serve food manufacturing and end user demand more quickly and efficiently.