Arcadia Cold Breaks Ground on Next Site, Fifth Cold Storage Facility In Past Year
Group sets sights on port-based facilities as part of national facility network.
Jacksonville, FL, April 19, 2023: Arcadia Cold, a leading third-party logistics (3PL) provider, celebrated the groundbreaking of their Jacksonville Cold Storage in partnership with Saxum Real Estate and local officials. The event was hosted by Primus Builders, the project general contractor.
The new Arcadia facility will add 30,254 pallet positions with blast freezing capacity and will occupy 216,297 square feet. This is Arcadia's fifth cold storage facility they have announced in the past year, following locations in Burleson, TX, Atlanta, GA, Hazleton, PA and Phoenix, AZ. The company is on track to become one of the largest cold storage providers in the nation.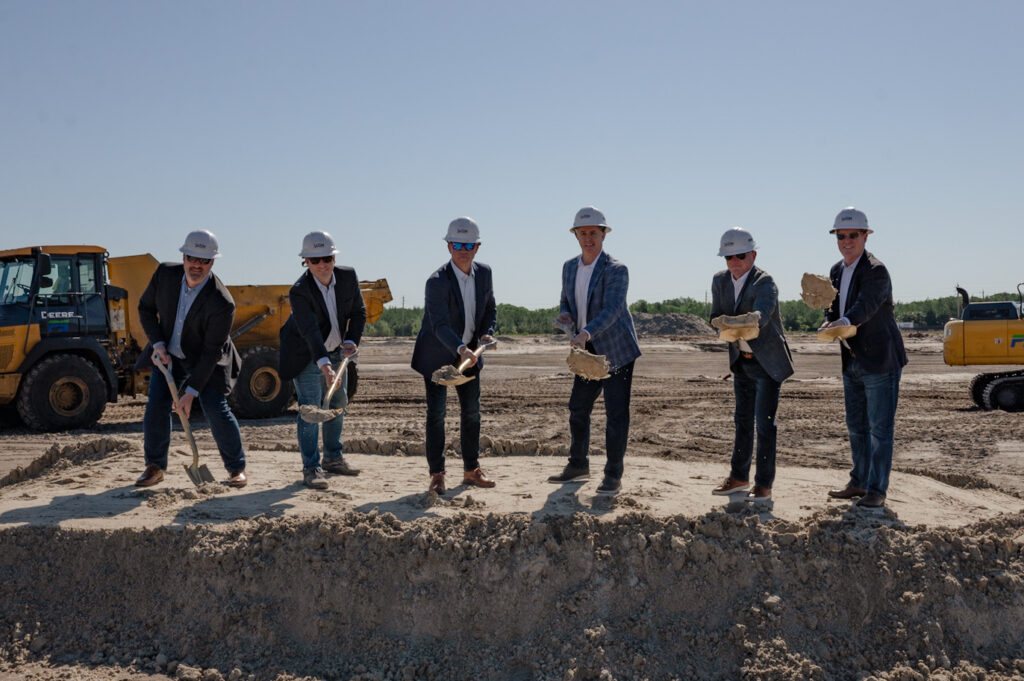 The Jacksonville Cold Storage Facility will be Arcadia's first to focus on port-based handling services and is strategically located 10-minutes from the Port of Jacksonville (JAXPORT). The facility is set to open in early 2024 and will assist food companies in taking their products from port to plate.
Chris Hughes, CEO & President of Arcadia Cold, stated: "We're excited to break ground on our new Jacksonville facility and continue expanding our footprint in the cold storage industry. This new facility will allow us to better serve our customers and provide much-needed pallet space in the region."
Speakers at the groundbreaking ceremony included Kieran Flanagan, Principal of Saxum Real Estate, Matt Hirsch, President of Primus Builders, John Freeman, a Director at JAXUSA Partnership, and Rick Schiappacasse, a Director from the Jacksonville Port Authority.
About Arcadia Cold: Arcadia Cold specializes in providing third-party handling, storage, distribution, and value-added services to the food industry. We are on a mission to design and deploy modern facilities and provide innovative solutions through the practical application of technology, creating meaningful value for our customers while helping them meet their strategic objectives – establishing The New Age of cold chain. www.arcadiacold.com